Aluminium Bi-Folding Doors Kent
Are you looking for aluminium bi-folding doors in Kent, then Secure Style have everything you're after. Our aluminium bi-folding doors offer superb style, security and energy efficiency, giving you the finest product available in today's market.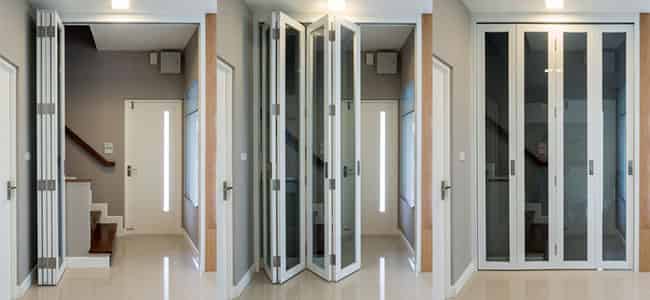 Innovative Design

A modern alternative to traditional patio doors, aluminium bi-folding doors are popular for their beautiful aesthetics. Featuring multiple panels, these doors can be folded back to just a few inches of opening – allowing you to utilise all available space. Whether installed as patio or internal doors, aluminium bi-folding doors will certainly enhance your property's appearance whilst providing you with seamless integration.
Offering both security and style, our aluminium bi-folding doors feature slim sightlines. The aluminium material allows the profiles to be smaller, without compromising strength. Our doors come with two different low threshold options: 15mm and 20mm. Both come with optional ramp attachments which can be attached on the inside and outside, adhering to part M (wheel chair access) of the building regulations.
Colour Options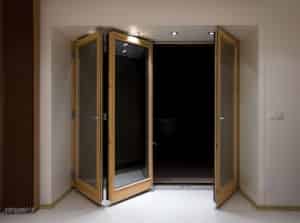 Our bi-folding doors are available in a wide range of colours and finishes. Secure Style can provide you with a variety of colours to choose from:
Dual RAL Colour Finishes.
Dual colour allows to have different colours on the outside and inside of your doors. We also supply: textured, structural metallic, wood structure and silver anodised. Here at Secure Style, we only use approved polyester powder coat specialists. Generic timber finishing is also available.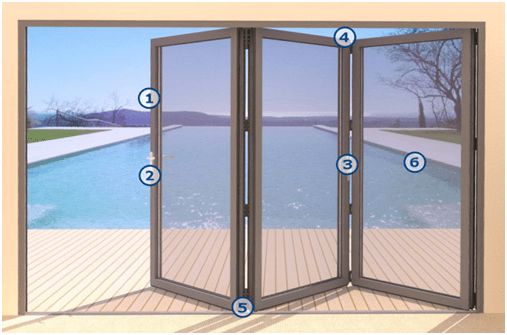 Advantages To Aluminium Bi-Folding Doors Kent
Multi Point Locking System
Consisting of six locking points, our multi-point locking system will provide you with maximum security. Featuring a high level of security, our doors come with: two heavy duty locks, two locking cams and a dead bolt. The locking cams work to reinforce the doors overall strength, by pulling the sashes into the frame for increased weather performance.
---
Ease Of Use
Rigorously tested to ensure effortless operation along with minimal maintenance on your behalf. The quality of materials and professional build help create a product that maintains its smooth functionality all year round.
---
Superior Thermal Efficiency
Slim sight lines make for greater glass coverage area. Maximise the natural light in your property and benefit from unbeatable thermal saving values.
---
Heavy Duty Shoot Bolts
Protecting the door against forced entry, heavy duty shoot bolts are placed between each intermediate panel, securing the door in place.
---
Proven Secure Design
Flexible design constructed from the highest quality aluminium on the current market. Our aluminium bi-folding doors are favoured by architects all over the UK. Exceeds UK building regulations.
---
Integral Blinds for Bi-Fold Doors
Blinds for bifold doors create a great impact whilst offering many benefits to homeowners, with temperature control and additional privacy, However they can often be awkward to clean and require regular attention. With our impressive integral blinds, this is no longer a problem.
Within the sealed unit, these blinds are encapsulated between the two glazing panes. This means that they are protected from potential damage and require absolutely no maintenance. The ingenious design provides a modern aesthetic and functionality that is truly cutting edge.
With no cords for operation, you'll appreciate the the sleek appearance which are available in 3 different designs (venetian blinds, pleated blinds or roller blinds) to suit all properties. Whatever your taste, you'll find the perfect colour combination for your home with the wide variety available to you.
Aluminium Bi-Fold Doors Quote
We offer the highest quality, made to measure aluminium bi-fold doors in Kent. For further information, guidance on installation or to start your free online quote – use our online contact form. One of our informative and friendly team members will contact you at a time which best suits you.